The Best Ways to Improve Car Dealership Business Profitability
Car dealership profitability depends on multiple issues that require a proper explanation. The operation of the automobile business is not limited to buying and selling cars only. You need to focus on other things that are related to the vehicles you are dealing with.
Customer satisfaction is one mandatory part of the business. Also, cash discounts at a limited percentage are truly appreciable for customer satisfaction. And, besides all these automotive photo editing for online and offline marketing is appreciable. Marketize vehicle photographs with proper modification can draw more customers in the end.
Improving the car dealership profitability in a short time is a matter of smartness and discretion. You cannot get maximum success overnight as you know, "Rome was not built in a day". But, what you can to improve the car dealership business is following some effective techniques.
At the same time, you need to remember that, "Honesty is the best polity". The techniques that can bring you quick response are good with long-time performance. And, that means you should not turn off the facilities that amplify your profit growth. The best way to deal with them is to minimize them after a certain period.
7 Secret Tips to Improving Car Dealership Profitability in Short Time
1. Providing Some Free Services
Free services are good to satisfy clients in the long run. Well, that doesn't mean you should provide any service free of cost. Because that would bring a negative impact to the business. You can give some free services for the old cars if you sell used cars along with the new ones.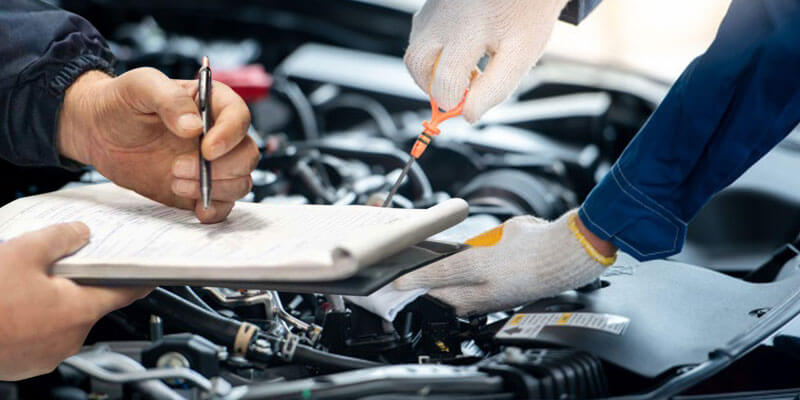 For example, you have sold a car to a client. A few days later, the client came back with a problem that the air conditioning is not working well. You found by checking that, the air passing filter is jammed and may take five dollars to solve that. So, you can do it for free. But, do not tell that before the work completes.
As soon as the customer asks for the bill, just tell him/her smiling, "It's on the house". And, this customer will come to you first later on if any difficulty he/she faces. Also, he/she will be willing to pay as you want for the sake of the first impression.
2. Being Loyal to Customers Forever
Loyalty is an amazing virtue that is very important in the car dealership business. Always consider every client as he/she is a client forever. Treat them with respect and show better hospitality. Try to give them discounts that are possible and not harmful to business.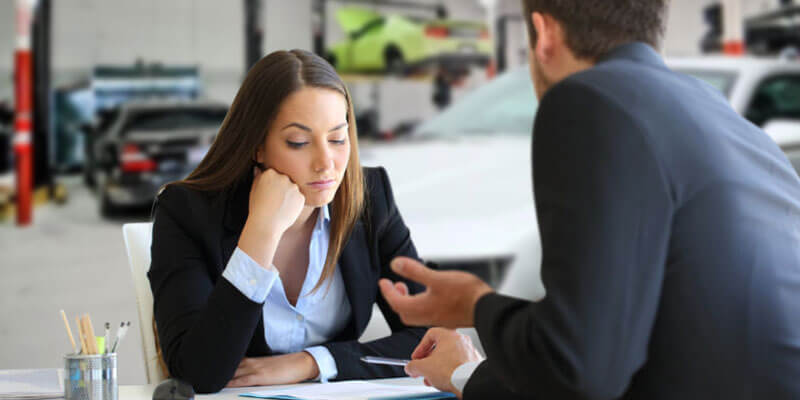 Whenever they have a visit to your place, ask them about their health and offer them tea or coffee. If they come to you with any car problem, give services under reasonable and exact prices. Sometimes, you may have to give extra time to solve a problem.
Try not to add extra charges unless it is absolutely necessary. Well, if the client offer tips to your mechanic, allow them sometimes but not always. By doing so you can make those clients permanent and they will bring more customers to you.
3. Market Survey for Potential Issues
Visit other car dealers inside your state with a similar kind of business you are running. Make friends and try to learn about their attractive offers and services. Here, something is mentionable. Do not ever think of following their strategy to compete them in the field.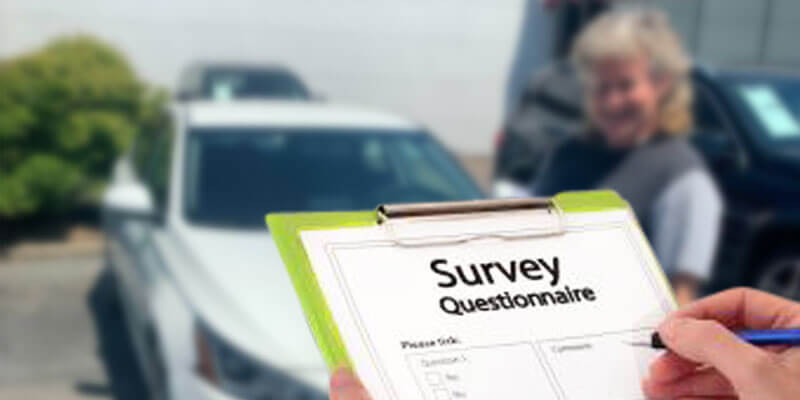 Try to get the knowledge that can improve your business but not harming others. Advertisements are very effective for business improvement faster. So, follow their advertisements and do car photo editing and marketing the better way than others did.
Other dealers may come to you for the same purpose but nothing to worry about. Market survey for potential issues is only one part. And, there are other options you can do better in a unique way.
4. Profit Less Sell More
One of the oldest and effective strategies of improving business fast is making less profit but sell more. Well, this strategy is more effective when you are about to sell used cars. But, for new cars, you may not be able to do such things as there are certain rules.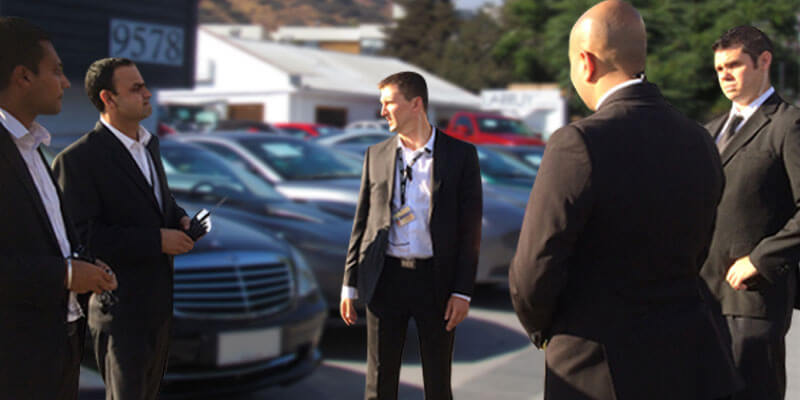 In that case, offer clients something attractive free of cost while selling a car. Make sure this something does not cost enough that may cut off a large amount from your profit margin. The cost of the vehicle comes with a profit percentage that you cannot minimize in papers.
But, providing gifts is not harmful as they are not written with the documentation. And, this gift can please your clients to get back to you in the future. And, these kinds of clients will help to bring more potential customers to your store.
5. Add Vehicles from Low to High Budget
Boosting your car dealership business profitability highly depend on the business category. Dealing with branded cars only is profitable but there is less chance of boosting as they are well-known. So, you cannot use additional techniques to drive more sales and draw more customers. Here are 10 automotive marketing ideas and strategies to drive more sales.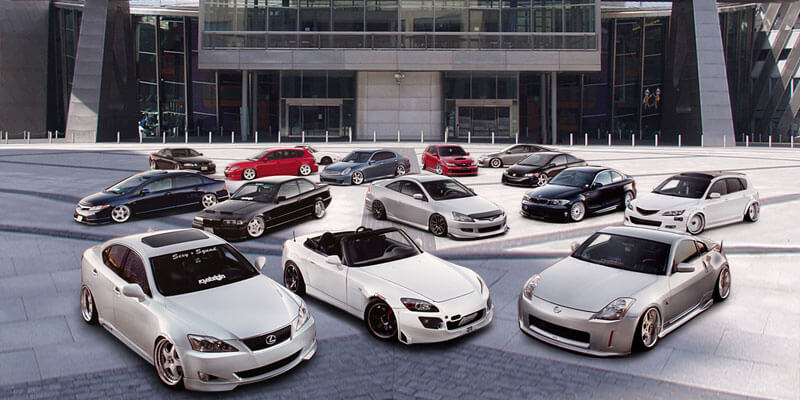 But, what you can do is making good advertisements so that people may know about your business. On the other hand, if your business is about multiple brand cars, you have a good probability of amplifying. Include cars of various price ranges so that most of the clients can get what they want.
Also, add a few branded cars and keep communication with the manufacturing companies. And, you can also provide expensive cars to rich clients as well. But, keeping cars with low to high budget is the most effective way.
6. Do Inventory Calculation Very Often
You must have a clear concept of the stock of vehicles you have in your garage or showroom. Check for any addition or subtraction of cars once a week or before. You need to do inventory calculations to know which cars you can offer to buyers.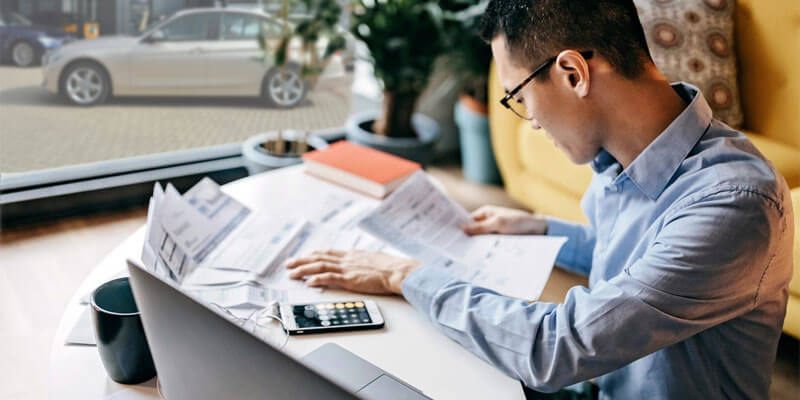 Also, you should have a better idea of the cars that are demanding and profitable at the same time. Do not waste your investments on something that does not benefit you. Well, sometimes limited edition cars increase the visual impression for any showroom.
But, spending enough is not a smart thing for this kind of addition. So, be regular with the inventory and try to use smart techniques for a good business with better profitability.
6. Finding additional sources of revenue and profit
Being limited to car buy, sell, and servicing is not really a smart thing for quick improvements. You can try automobile parts and accessories for display and sale. Parts for cars are mandatory and accessories are a little extra.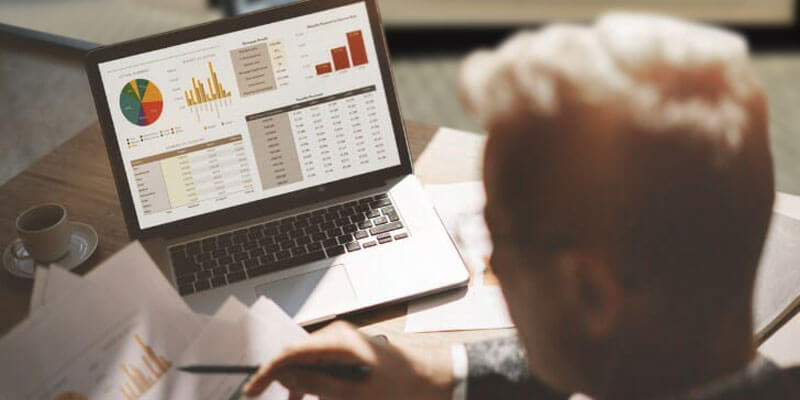 People who use cars know that it is not forever and they need to change or modify parts that get damaged. Besides, they like to add some accessories to improve the environment of a car.
Here also, you need to do some advertisements by adding automotive photo editing for a gorgeous approach. And, these additional features will be effective for a quick improvement and benefit in the end.
7. Effects on Profit
"Business is all about solving people's problems at a profit", said P. Marden who is a British businessman. You serve people with automobiles, engines, parts, servicing, and accessories that help to solve clients' problems.
Providing additional supports satisfy people psychologically but parts and accessories can help actually. You need to understand the demand of the market and provide what is necessary.
However, the current situation of your business indicates which facilities you should add now and which ones later. Focus on the things first that give quick feedback. For example, you need to use more than one mechanic to serve with car troubleshooting.
Always keep expert hands to provide the best support. Well, all the other things that we mentioned are also important. Advertisements role a significant value for this business. Make sure you do the presentation with an eye-catchy view because it matters.
Conclusion
In simple words, secrets to improving the car dealership profitability in a short time are the basic things. Use your understanding capability and think about what you need now and what later. One thing is common to mention.
And, that is, follow customer movements and satisfaction. You may provide all the facilities to fulfill the requirements. But, still, the customer may not be satisfied with your price or performance. Do a proper survey and notice the needs.
A good speech works better than a service with a harsh tone. The profit will come to you automatically with the performance you can give. Be polite and serve with care. You will have success without any doubt.