Professional Car Photo Editing Service
Are you an Automotive Photographer? Do you have Car dealership business and accessories and spare parts, then you can improve your sales utilizing our car photo editing service.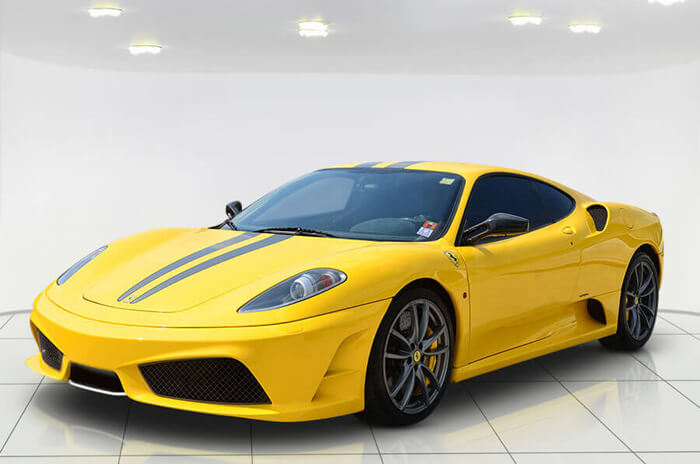 Car Photo Editing Services From Image Clipping Path India
If you are searching for the best car photo editors online for editing lots of car images a day? Image Clipping Path India are here to serve you. You know car photo editing is an excellent way to grow a new car business soon. You will get all types of car photo editing service from us, so place your order today with the best car photo editing platform online.
Our Car Photo Editing Services includes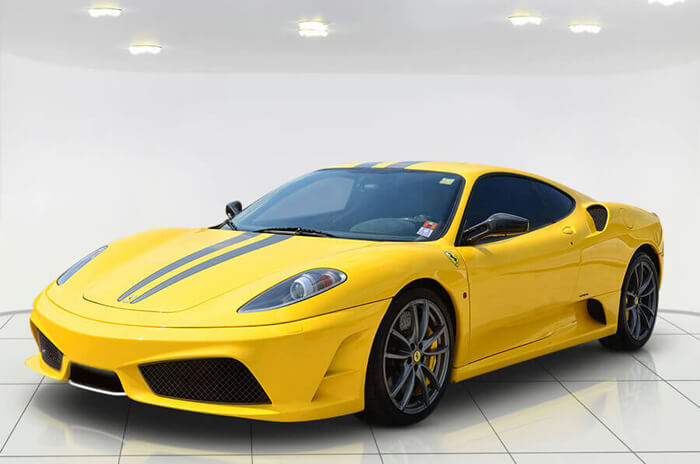 Not only one or two services we offer, rather we provide all types of car photo editing services that commonly a car company needs. From some ordinary services like background removal, clipping path, etc we are ready to do more and more complex tasks for your car images.
background removal means the removal of background from a car image, keeping the car in the image unedited. Actually, we don't include the background in the image voluntarily, when we take a pic of anything using our smartphone or camera, the pic includes a background. Sometimes this background draws the customer's attention, and customers don't check the target object accurately due to the background. For this reason, removing background is necessary and it is not less than mandatory if the image background seems unsmart or imperfect.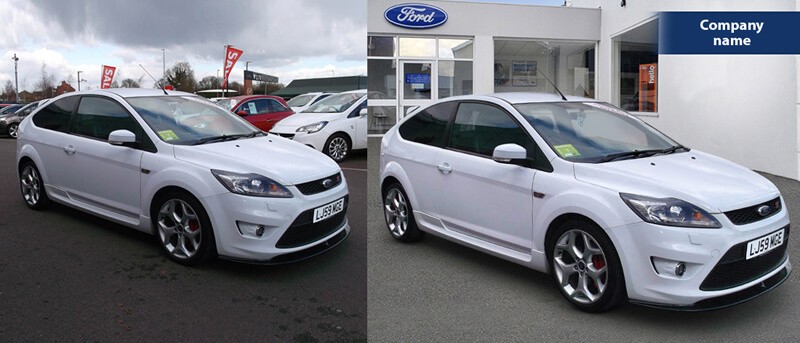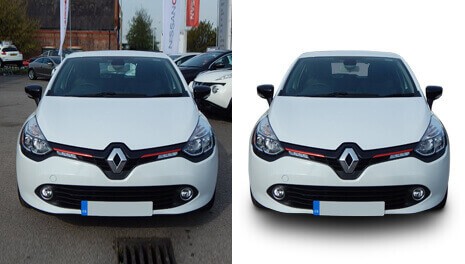 Clipping path is the cutting of a specific image part to use it somewhere. By doing the clipping path, you will be able to use the cut image part on any canvas you like. But the background removal and clipping path is not the same thing, though sometimes we remove background for the same purpose. In doing the clipping path we don't remove the background rather we cut the specific image part we need. You may ask for the clipping path service for cutting the car from an image or any car parts from a car image.
Photo retouching refers to the photo editing process by which all types of imperfections from a car image are removed. Sometimes due to the quality of the camera or other things, there are problems with the image brightness, saturation, contrast, or something like that. And if such problems exist in a car image then none will consider it displayable for business purposes. And that's why almost all car companies nowadays use photo retouching services before uploading their car images online or on social media.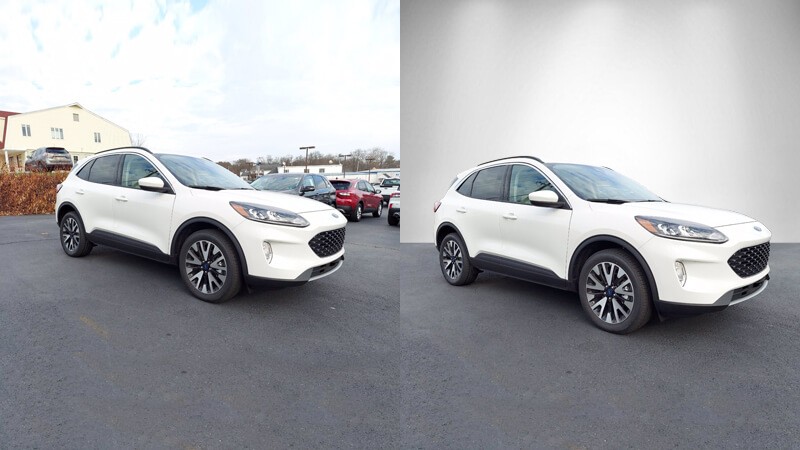 Cutout background means the manipulation of a car image background by cutting the whole background or a part of it. Usually when the car image background seems imperfect or contains anything untidy then we offer this service. But in providing car cutout background service, we don't do anything on the car part of the image. It is well known to all that if you upload a car image, the background of which is imperfect then this will create a severely negative impact on your car business.
Shadow creation is the creation of the reflection of a car just the opposite of the car, in the image through a digital process. Ordinarily, every object creates Shadow when we place it before light, and if we can take a pic then the pic will also include the shadow. But, not in all the cases, it is possible and that's why car companies seek shadow creation services. Adding shadow to a car image has some amazing effects and, after adding shadow to a car image, it looks so pretty.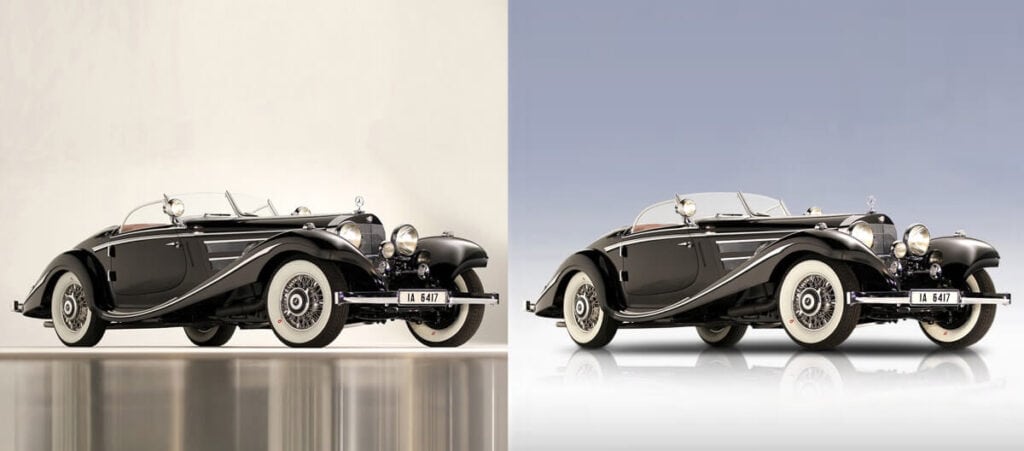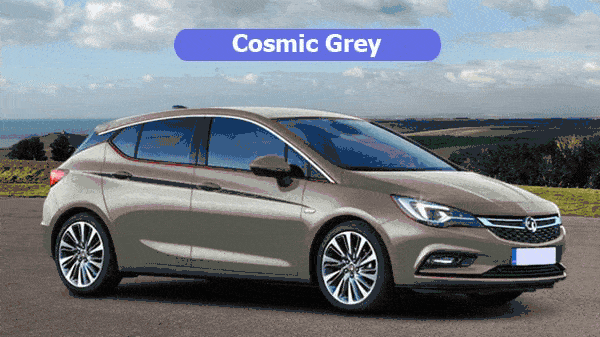 Color Changing / Color Correction
Color correction or color changing is the alteration of a number of issues in an image with a view to bringing adjustment. If there are imperfections in the color quality of a car image, that may negatively affect several sides of a car. You know color adjustment has also a great impact on drawing the customer's attention to the image object. But you don't have to be worried about this issue while you will take car pics. Just send your car images to us, we will do all the needful to adjust the color level of your car images.
Removing objects from a car image refers to removing any object existing in the image and similarly adding an object refers to adding something to the image that did not exist before. Sometimes this is needed because placing a car in the proper place before taking a pic may be impossible. So adding some improper object in a car image may happen at any time. And sometimes it may also be otherwise- suppose, you need to add something necessary but you cannot include all these in one photo, and this service comes in handy in all these cases.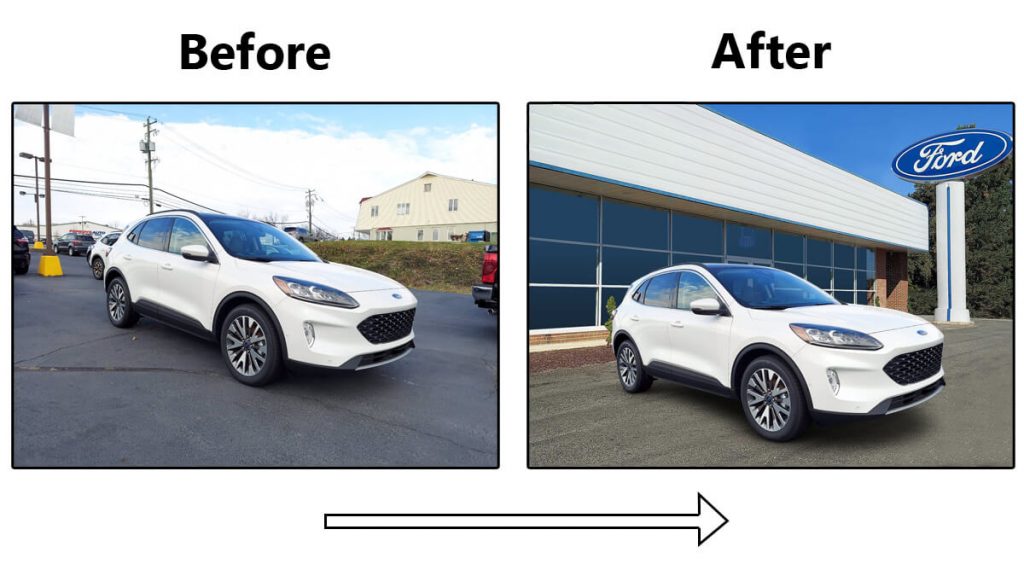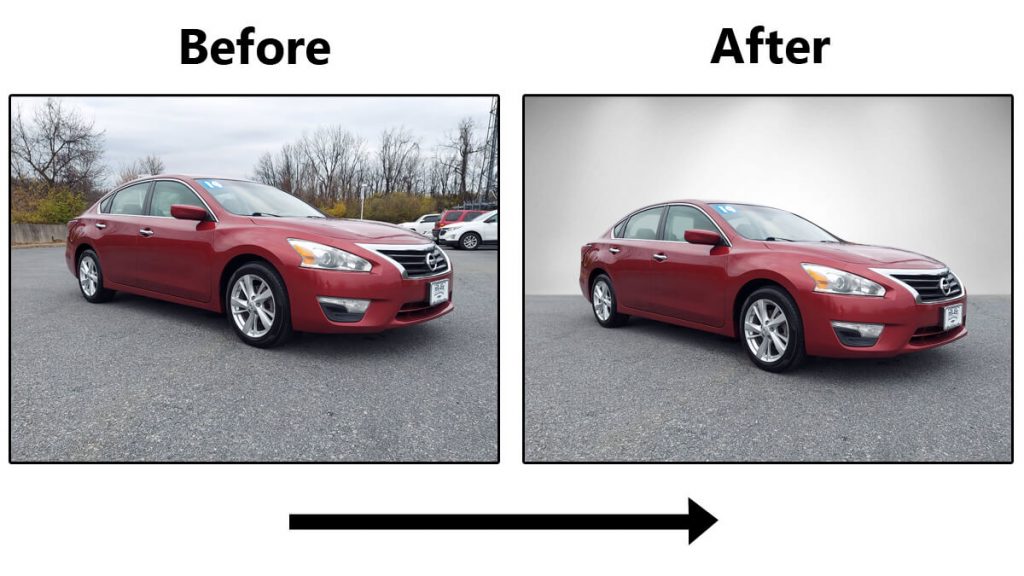 Car lighting improvement means the adjustment of several things like darkness and brightness, mood, tone, or something like that in a car image. Actually, if you cannot take the car pic under proper quality lighting then it will not look so amazing. For that reason, lighting improvement is necessary for car images most of the time. Even if your car image lighting quality is not improved then customers will not get an accurate idea about your car, that's really problematic as it will affect the sale rate.
Removing spots from car images is the deletion of parts of car images that contain spots. But you may be sure it will not affect the overall body of the car. Removing spots from car images is really necessary because spots can create a huge negative impact on the viewer's mind. So if there is any spot or blemish on your car and removing it immediately is not possible for you then you may take pics in such a situation. Then send these to us, we will remove all the spots from car images that will obviously improve the quality.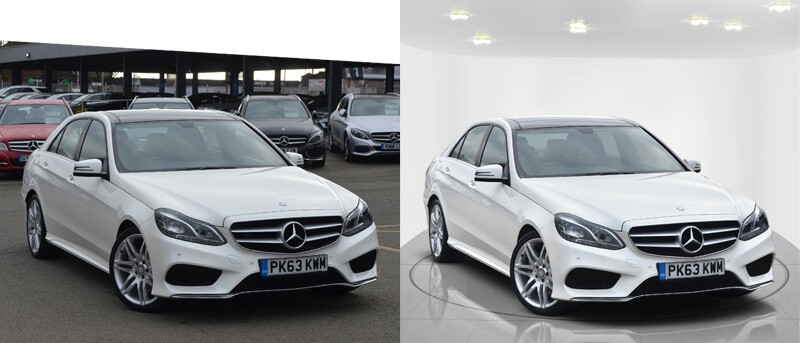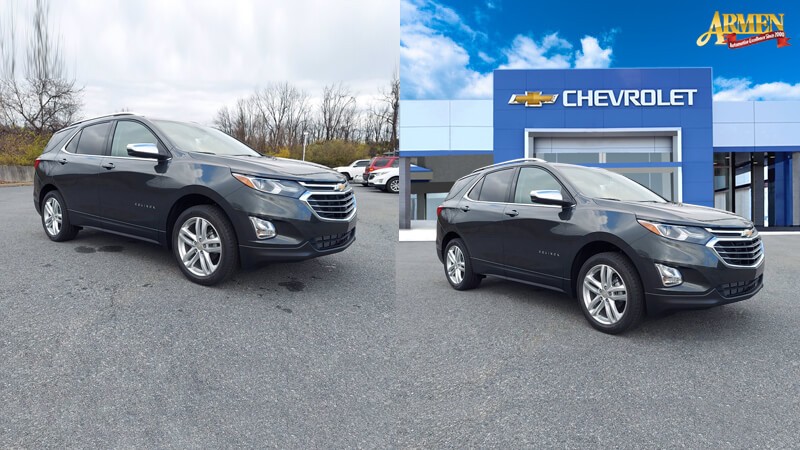 Add Company Template / Dealer Background
Add company template or dealer background to a car image refers to adding these things anywhere in a car image. But remember, in providing the service we will not do anything for editing your car or for changing the colour or tone of the car image. This will be highly useful for your car business in lots of ways as after seeing such a photo, a good many viewers will get an idea where they have to contact for details. And perfectly adding a company template gives car photos a professional look which you may upload anywhere for business purposes.
TRY FREE TRIAL TO GET YOUR CAR IMAGE EDITED TODAY
Car photo editing means the alteration of car photos, intending to improve the car photos quality. Like other types of product images when we take car photos sometimes it includes some imperfections. The aim of editing car photos is to remove all these imperfections and make them displayable for business purposes.
Actually, in car photo editing, you will get all the avails of product photo editing, and that's why car companies are now hiring more professionals or companies for editing their car photos.
Improve The Overall Quality
You know car photo editing is done for removing all types of imperfections that existed in a car image and that's why editing improves the car photo quality.
Make The Photos Displayable Everywhere
Ordinarily, you will not be able to use the photo you take by smartphone or camera on different platforms for business purposes. You have to remove unwanted things and add necessary ones, and that's why photo editing is necessary.
Include Things As Many As Your Want
Sometimes it may be important for you to add a company logo, template, or things like that, and it's not possible without editing car photos.
Enhance The Natural Look Of Car Images
To enhance the natural look of your car images there is no alternative to car photo editing. Some types of editing services like shadow creation can enhance the natural look amazingly.
Useful For Your Car Business In So Many Ways
Car photo editors online know very well how to make a car photo perfectly displayable that can meet your business purpose, so editing your car photos with the best car photo editing company online will be useful for you in lots of ways.
Perfectly car photo editing requires long hours that commonly an individual cannot provide. But, photo editing service providers can do all the needful for doing car photo editing perfectly.
Make Your Car Photos Perfectly Displayable
To make car photos friendly for different online platforms or social media sites you have to consider so many things that individual photo editors cannot but car photo editing companies can do these perfectly.
Provide Your Car Images A Professional Look
Car photo editing service providers are aware of how to make a photo perfectly professional that can meet the business purpose. You don't have to consider so many things while taking car photos to get a professional look after editing.
The Number Of Photos Is Not Matter
No matter how many photos you need to edit a day, commonly car photo editors online can edit lots of images perfectly in just a day that an individual photo editor cannot.
Meet All The Needs Of A Car Business
To edit car photos perfectly it is required to meet all the needs of a car business through editing, which a common photo editor usually doesn't consider.
The Best Way To Grow A New Car Business
To grow your car business by beating your competitors soon there is no alternative to hiring the best car photo editing company online. Because you must have to upload more and more super attractive car photos to attract more and more customers.
If you are familiar with all the Photoshop tools or use Photoshop at times for personal purposes then you may try to edit car photos, though it will not meet the needs of your car business in the long run. For doing some common editing tasks you may use Photoshop, suppose, for shadow creation you may follow some simple steps.
Open the image file on Photoshop 
Right click on the layer in Photoshop. 
Choose the "Drop Shadow" option from pop-up menu.
Adjust attributes like distance, opacity, etc as you like.
Now if everything is okay then select the angle of the shadow (through clock face style adjustment tool)
For all the other photo editing tasks just you have to alter the tools in Photoshop. But if you're not interested in spending long hours in photo editing, then choosing the best car photo editor online will be wiser for you.
Why Choose Image Clipping Path India For Your Car Photo Editing?
If you are looking for the best car photo editing company online you are on the right site right now. We try our best to provide the services that customers tend to get from us
Follow The Latest Trend In the Dealership Business
Image Clipping Path India always study and analyze the latest trends in the car business- we follow their photo editing ways and try our best to implement these in editing your car photos.
A Trusted Platform For Car Dealership Business
It's the most trusted car photo editing company online that has already helped so many new car businesses to grow their car business.
Save Your Time And Budget
No matter how many photos you need to edit a day you may order as many as you want, and our service charge is every budget friendly.
Have Expertise In Different Fields Of Car Photo Editing
We have separate teams for accomplishing different types of tasks relating to car photo editing and all the members of these teams have many years of experience in relevant fields.
Our Teams Will Hear Your Queries Attentively
You may place your order at any time, our team is ready to hear from you attentively and will try to meet your requirements 100%.
Car Photo Editing Services From Image Clipping Path India
Image Clipping Path India is the best car photo editing company online that is serving clients all over the world with super quality edited car photos. No matter what type of car business you have, or what type of car photos you need to edit with us, we are ready to provide editing services for all types of car photos. We'll analyse your requirements first and then try our best to exactly meet your requirements keeping your wallet happy
Frequently Asked Questions (FAQs)