Shadow creation or Drop Shadow Service is the process of creating a shadow for a reordered image. It is an application of Photoshop that enhances the photo. Shadow creation on an image actually creates an illusion that the image looks like it is standing or casting a shadow over the background of it. We all are familiar with the word 'Shadow'.
Shadow has multiple of variations. Drop shadow is one of them. In the world of computer graphics, drop shadow is an artificial shadow creation under or beside of an object. As it is a graphical work, so it demands to be done under the professionals. Drop shadow can make an image attractive and wonderful.
Necessary Drop Shadow Service
Drop shadow is a visual effect of a particular object where a hollow is created resembling the shadow of the object. It is such an effect which gives an impression of light shining around the object. Drop shadow appears as it is a shed around the object of the photo. Drop shadows are created under, behind, above or beside of an object. This service can also give 3D effects in an image.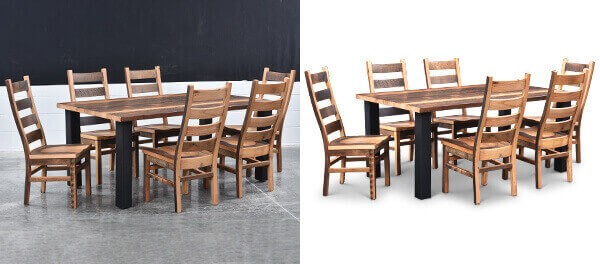 Why Need Drop Shadow Photo Editing Service?
Drop shadow effect is mostly used to displaying products on E-commerce sites in order to attract the customers. In this case, the objects must need to display in a white background and along with that, the image should have shadow around itself just to look natural and realistic. And in this shadow creation, drop shadow is used.
Drop shadow makes a digital image look natural, deep and creative. When you capture a photo, there can have the necessity of shadow around the objects of the photo. Because camera cannot provide shadows all the time. That is why drop shadow service is helping you to get a proper natural shadow in your image.
It leaves a very eye catching outcome in the photo with the 3D effect. The creation of deep impression of black or grey shadows will make you believe that the light source is making the image look like having a shadow around it. It can have a soft or a reflective shadow creation in the image.
How to do this?
Creating a shadow of an image which has totally no shadow, is really a creative job. Drop shadow can reduce the difficulties while building up a natural shadow.
How can you get a perfect shadow effected picture?
Well, Only the Photoshop experts can use their skills and experiences to provide you a brilliant service in it. They are absolutely trustable and vast experienced in drop shadow creation. So you don't need to worry about it at all.
You will be real happy to see the outcomes of their work. If you have any requirements, then it will also be maintained in the process. The whole procedure will provide you an excellent picture which will surely blow your mind. We are offering you a great service of drop shadow photo editing with amazing techniques of our experts.
We are here to provide you a best service within a very reasonable price. It is really important to get the perfect quality service for your photos and our experts are ready to provide you the necessary requirements you need to fulfill for you photo. We will not let down your expectations.
Types of Drop Shadow Creation:
Shadow creation can be done into some different classes as they are divided.
Product Shadow:
Product shadow is essential to ecommerce a product. As it is done through an image so shadow creation is applied to make the image more attractive to the customers. It makes the image look more realistic and less artificial.
Reflection Shadow:
Reflection shadow is to reflect an object in its shadow. It is also called as Mirror Effect. As like, glass, glass bottles. Mugs, spoons, steels, furniture products, shiny plastic bottles etc. reflects their own shadow at the background and here that technique is applied.
Natural Shadow:
Whenever a photo doesn't reflect at the background, then the natural shadow creation is applied. Because the Photoshop natural shadow creation makes the images wonderful and natural.
Drop Shadow:
The drop shadow technique is very easy in Photoshop and tools but drop shadow cannot be applied for creating 3D shapes. This technique is applied at rear side and in various angles of the photo. It can also bring a glow in the picture with the shadow.
Photoshop Drop Shadow Service
Photoshop shadow service is one of the most significant photo editing services for any kind of product to put on view. There are a number of products which look abnormal, strange & unappealing in their raw, bare, and wild set-up. In such types of picture, you can get better the excellence by adding together shadow or create 3D special effects. For this, shadow creation in Photoshop for product display is very much vital and compulsory.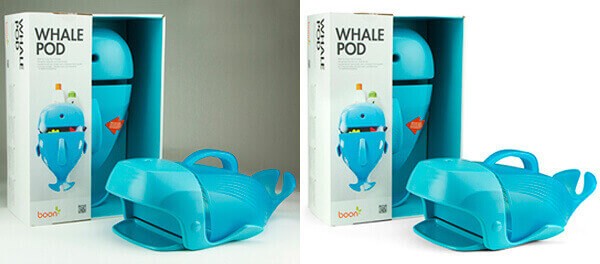 Shadow Creation Service from Image Clipping Path India
In short, reflection shadow along with natural shadow and drop shadow or original shadow is functional to product photographs, such as clothing objects (shirt, T-shirt, lingerie, underwear, etc.), product item (book, table clothes, pen, mobile, chairs, wallet, flat items, simple ring, flat chain, ear ring, various jewelry, etc.)
Disjointedly from product photos, shadows can be useful to model photography, group images, natural images, interior and outdoor photos. While applying shadows on products for display, we carry out couple of photo editing techniques.
For example, removing the background of the product (using clipping path or image masking), cleaning the noises and distractions around the object, enhancing & retouching the photo, bringing out the best color with color correction and finally apply the best as well as the most appropriate shadowing strategy to give the product a natural appearance and shape.
Drop Shadow Service at Your own Requirement
There is a number of product photography where natural shadow of a product is formed by accommodation of lighting, outlook etc. And several customers want to hold on to the shadow or give the best shadow and 3D gaze to their image.
So, while removing the background of a product, we keep the natural shadow untouched and make soft shadow. Then it looks like an exact real image.
The shadow service can be used for various causes. It including websites, e-commerce sites also with product catalogs, advertising material, digital media ads along with printing media & magazine ads, etc.
In some photos of the product, the background exterior does not replicate in underneath part during the photography. At this time, the natural shadow effect is applied. The superiority of 3D product boosts a lot. As a consequence, products pull towards customers.
Drop shadow is one kind of graphical effects. It gives your images as a unique look. We send some sample under your imagination.
1. Request a quote for the images you need edited
2. Receive an email with your quote in 45 minutes or less
3. Give us the green light to move forward with your project
4. Get your images in as little as six hours
5. Sell lots of products and make your clients happy!
You can send image using Google Drive, Dropbox, WeTransfer, FTP Account
Frequently Asked Questions (FAQs)