What Is Neck Joint Service?
Neck Joint Services is basically a picture editing feature. It is the most diligent picture editing tactic, efficient to evident or as well joins the neckline to a new image. In this feature, a model will be seen as an supplementary lucid view- like, these days we have a snap, and that is very much like more than a few of the photo in use in a fair dummy fit as front comprehend as well as the back comprehension by the shooter.
If this turns out the customer's require which is that the picture should be cropped or else to be accurate by keeping the consisting apparels which is attired on the model. On that case in point of job task customers in quite a lot of cases offer the rear end label picture that is exactly set up with the reduction.
In our website, you can get a proper neck joint appearance edited by the professional editors in your photo. They are skilled and well known about their work.
Through the latest software and tools, they will make your photo look like as you wanted the best. Your requirements will be our major priority and we as in our professionals will surely not disappoint you with our work.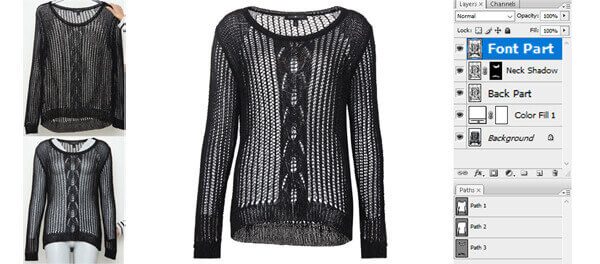 Why Neck Joint Image Editing Service?
These professional are well wide awake of the things which requires sophistication or any kind of minor change like color correction, how much intensity requires to be enhanced, contrast adjustment, sharpening, restoration as well as making a replica.
In addition, how much flash, as well as the backlight effect requires to be added, how the shadow could be altered, how to get rid of red effect from eyes, these all are known as Neck Joint Services. A person who is well conscious of all these things and knows exactly in relation to its enhancement is measured an expert photo editor.
In recent times, as we all know that magnification in computer and the ever varying technology has extraordinarily affected the taking pictures field software. At present, digital images can simply be restored. The tools are utilized by our professionals in order to accomplish even more suitable restoration of older pictures, can repair and retouch images, color image and photo mixture.
Photo Editing Services at Image Clipping Path India
The proficient Neck Joint Service provider presents influenced image editing feature which would give a hand in eye-catching the brilliance as well as the excellence of digital photos as well as would compose them more impressive. Our expert Neck Joint Service embraces image clipping along with photo enhancement.
Also photo cropping, and resizing, photo color adjustment, portrayal improvements and retouching, picture color adjustment as well as photo restoration. These Neck Joint Services are perfect for both private and also for commercial use. The neck joint service is applicable in catalogues, the photos that are attached in the newspapers or in the magazine.
How neck joint service works?
A bare minimum background is a major requirement for clear model effect in neck joint type. Your photo background can be full of pointless particulars that should have to be removed by photo background deduction effect. At the back of the products or inside the undesired particulars should be also redundant.
After clipping of your creation proficiently remove the ghost or dummy from the product. Process the creation cover to some extent to the edges by eliminating all of the backgrounds.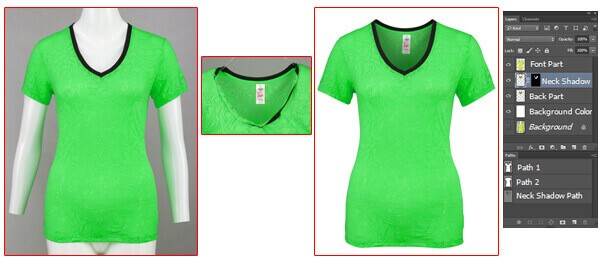 It helps to make the outcome a nice and clean look neck joint images.
Filter the edges repeatedly for making the model illusion stand out. Double check the filtered edges and make sure that everything is in the position.
To make the effect realistic, add shadow in the necessary portions of the model. It is the most important step to make the effect look as well as work perfectly.
It is lucrative to appear your images in 3D view. Shadow underneath the collar area keeps neckline triangle between the shoulders.
At last, your entire shop model is ready now. Final retouching will take in estimation of your work. Check the dullness, angle, shadow and alternates of your products.
Well this is how the neck joint service works. Our professional editor does this in that way to fulfill your requirements.
This task is mostly used on garment product. We ensure you our
best quality service. So you can check our catalogues.
1. Request a quote for the images you need edited
2. Receive an email with your quote in 45 minutes or less
3. Give us the green light to move forward with your project
4. Get your images in as little as six hours
5. Sell lots of products and make your clients happy!
You can send image using Google Drive, Dropbox, WeTransfer, FTP Account