Introduction of Image Masking
Photoshop Mask or image masking service is the process by removing the background from images, pictures where the object has obscured or fuzzy edges can often create results which are less than perfect when using clipping path. Our preferred solution is to use updated Photoshop masking techniques instead.
Our aim at Clipping Path is to ensure that every picture you send us is finished to the most inflexible standards. As such, we provide an image masking service for photos or image that are not decent for a standard clipping path that delivering great results to clients who expect nothing minor.
Benefits of Image Masking in Photoshop:​
Photoshop has been the big platform where images and designs are given that perfect look at erase mask light room. This is because of the characteristics which are integrated into the application to make its users have a full experience of having to come with up that properly image that everyone can admire into it.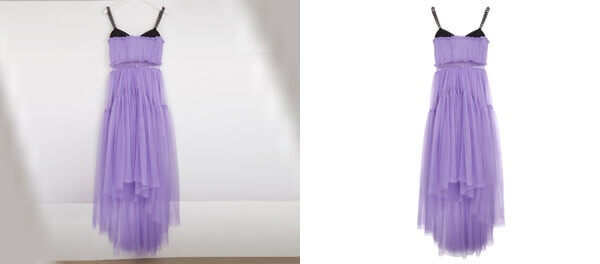 Better and quality Images:
Do you want your images or objects to go from being seen as the works of a primary to do something that people can begin to have that highly perceived value about for it? Then you may have to learn why you need the skills of having to erase mask Photoshop.
The importance of masking a photo can hardly be ignored by any professional designer who is fully aware of the influence that it can bring to his images or photos. It is simple Photoshop can't erase mask! If you want your images to improve, better quality then don't ignore this process of erase mask Photoshop. Rather, try as much as you can to learn and master it and also knowing better erase mask light room.
Simple Editing:
This is where erase masking has win the hearts of lots of Photoshop dry erase mask users as it ensures that you don't have to sweat over how to getting out that specific image that your clients would be proud of. The process of erase mask photos hopes gives you the platform where you can easily getting some tricks images that may be proving so much difficult.
The only thing that is just required of you in this case is to know how to go about it and you will see that your editing processes will be fully in automated system of dry erase mask.
Good Flexibility:
This is the area where you stand to make benefit from getting the needed skills that can make you erase mask in Photoshop. It happens to be more suitable than those kind of other ways of mask erase that you may want to pass through. Take some example; you can easily reduce images from their original backgrounds through this erase mask Photoshop process.
Image Masking Tools in Photoshop
Unique skill that is required anytime of you is to have the ability and skill to have images clipped out and get them masked by using in Photoshop. It doesn't a matter what type of task or tutorial you may be doing in Photoshop platform.
As you will be required to have such kind of images removed from their respective backgrounds. Photoshop masking process or by using the method in Photoshop tutorials. This is where you will also needs to have this kind of Photoshop skills or tutorials to carry out a proper channel masking in this proper platform.
You must avoid this tool when trying to completely a process of channel masking in Photoshop hair if you don't want that kind of people to label you as a primary level in Photoshop.
When you click on any portion or part of the image that you want to edit, summarized, the magical wand tool will be generally displayed by Photoshop.
If the photo that you are trying to edit has a very gorgeous class of resolution then you are totally free to make use of this tool also. When if it occurs that the image isn't, then don't use of it because it will create a mess of the whole thing also in Photoshop.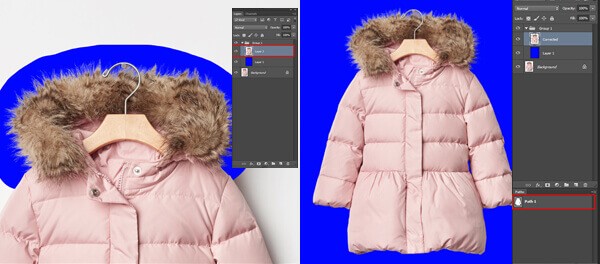 Quick Sectional Tool:
Although this one is must be great and better than the magical tool stated above, both of won't offer that you much when it comes to wanting to have an image or picture doing properly masked. Just as the name exposed, it can be done only be used during the vital cases as it allows you to particularly select the aspect of the picture that you want to mask by in Photoshop tutorials.
Eliminate the Lasso Tool:
This is an amazing Photoshop tool when it comes to designs in Photoshop but not in the case of wanting to perform a process of channel masking as you may just miss it. You also can use this one Photoshop tutorials easily when compared to other developed tools but you unable to do the exact editing those curves as you would have liked too.
Some considerations:
Generally masking images in Photoshop required both focus on details and skills and is also very labor intensive but is certainly value of the effort it needed. Now, companies can turn to clipping path as easily as though they had their own in-house design studio.
We have been delivering the updated image masking service for many years with very successfully. Moreover, we determined that a chain is only as strong as its weakest link and so even the small error made whilst applying a Photoshop masking technique will destroy the entire effect.
How we working out the background of complex image?
Depending upon the main object and the background, different types of image need different treatment to get the maximum result. Background Eraser Tool does a quality job, but it's not to be the proper way. Our highly trained skilled graphic designers always apply to ready for the multiple other techniques from color separation and channel mask to generally erasing the last undesirable bits here and there.
How we deal with the blurred and sharp edge?
Most of the images with blur or fuzzy type of the edge will also have some portions with very accurate edges. For the better example, a full body photo of a model or object or some particles will have obscure edge around hair but the small amount of the model may have keen edges.
To gain a perfect result of this, then removing the background from an image or picture like this, we start by drawing a clipping path for the areas with keen edge and then use the most updated masking techniques for the hair part also, resulting in a perfect cut out for both fuzzy and sharp of the important parts.
We pride ourselves on accommodated our way to approach to the task on hand, otherwise continuing to apply the term of the generic techniques to a photo neglectful of what it's are.
Our every skilled operatives have a particular portion of expertise and continues to build on that skills base to prove that they are the best for this service.
Thank you for being with us .
Image masking is a creative and time based task.We do it very carefully. Without a professional, you can't make out its quality. Justify our lists of tasks.
1. Request a quote for the images you need edited
2. Receive an email with your quote in 45 minutes or less
3. Give us the green light to move forward with your project
4. Get your images in as little as six hours
5. Sell lots of products and make your clients happy!
You can send image using Google Drive, Dropbox, WeTransfer, FTP Account
Frequently Asked Questions (FAQs)