A perfectly photo editing and retouching can successfully convey the desired message of someone's brand to targeted customers. This increases product images quality, attractiveness thus enhancing their value towards customer purchase.
With professional photo retouching and Photo editing, your brand will stick right in your customers' minds and encourage them to eventually complete purchases. Overall, in this competitive and online working digital marketing in today's world, professional product editing and Photo retouching will significantly help us grow our business.
Ecommerce is nonstop growing and has really boomed over the last few years. In today's modern and competitive marketplace, a digital and well-designed product image tends to play a significant role in representing your brand and attracting customers towards purchasing your products. Based on the experts, customers worldwide are estimated to have spent about $3.46 trillion in 2019 online, and it's still expected to grow in the future.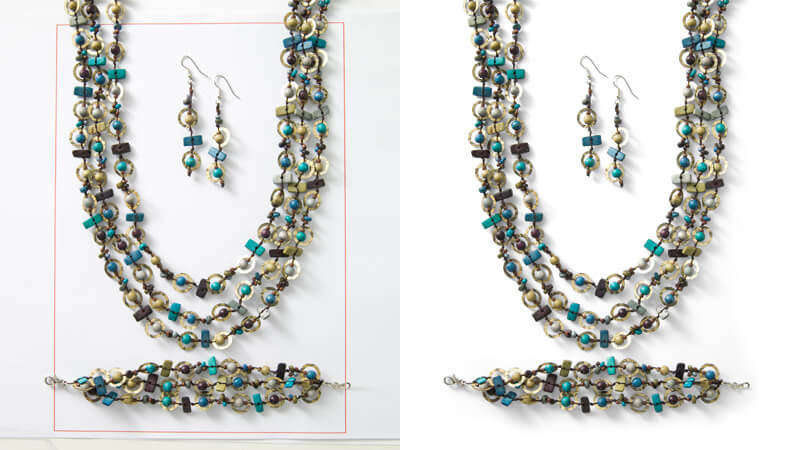 Photos are what show off your services and products in a visually appealing manner. Meaning they may either break or make a sale because they go such a long way to influence customer spending behavior while adding more value to our brand's appeal. Having this said, it is essential if you emphasize desired message and quality of each Photo you put online to represent your e-commerce.
However, with countless businesses offering similar products, someone should ensure you go for professional image editing, retouching services in the industry. This is because appropriately edited images and photographs represent and convey your business message as well as its brand. Without much said, allow me to take you through a comprehensive and helpful guide to help you understand the importance of Product photo retouching and Product photo editing in your business growth.
Need Product Photo Editing and Retouching Service Provider
What is Professional Photo editing?

This is an essential frequently asked question you should first understand before going deep into its benefits. Generally, E-commerce Photo editing is the primary adjustment of your product's images where they get color temperature corrected, cropped, or having exposure. In other simple words, Photo editing is a procedure of filtering out raw files right from the image session and also narrowing down the gallery to the best Photos.
What is professional Photo Retouching service?
This is the elimination of any imperfections right from your product image, which may include tone & color correction, brightness change, under-eye and blemishes circles removal, saturation, and contrast.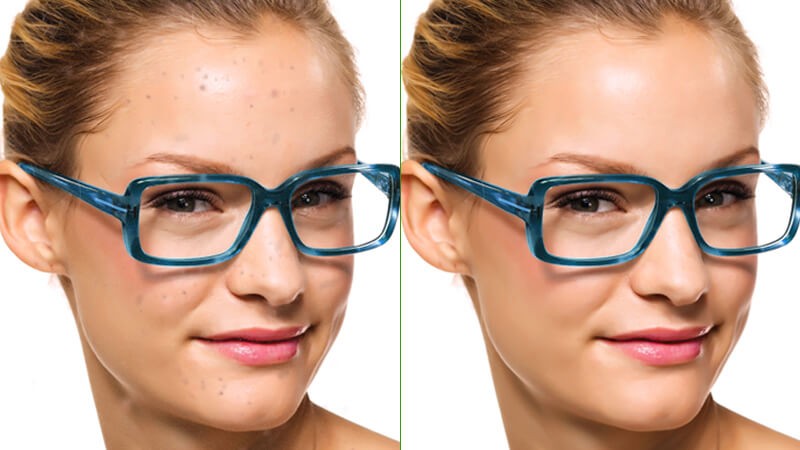 Thus, Photo retouching is a specific procedure which may sometimes include airbrushing meaning certain elements will be removed from the background. Also, it may include adding some compounds which originally were not in the image. Overall, retouching services is used to enhance the appearance and beauty of normal-looking images.
What are possible ways an image can be edited or retouched?
1. Scratch removal
Generally, this is essential for fashion accessories as well as electronic devices.
2. Matching colors
Besides, this is among the vital aspects of the photo editing and retouching services you can benefit from.
3. Removing glare
The light sources may create glare at some angles, and this should strictly get rid when editing your image.
4. Dust removal
Dust may interfere with the cleanness of your product image, so should be removed when editing the image.
5. Getting rid of unwanted objects
The objects utilized in propping different products should be removed during photo editing.
6. Removing shadow
Light sources may create unwanted shadows sometimes, and this should be removed when retouching the image.
Why do you require professional Photo editing in your Ecommerce?
When some of us ask why they should include Photo editing in their product photos, the simple answer is advantages and benefits you may get. Below are some of the dramatic changes you may experience once you include the Photo Editing services for Photographers.
1. Builds credibility
The first step to consider once you start the business is building the credibility for your business to strongly stand. And to create good credibility, meticulous and well-designed pictures are required. Remember, to achieve customers' trust is not easy without hard work, time, and huge investment. Therefore, ensure you have exceptional product images, well-edited when promoting your products online to eventually creates credibility.
2. Building the brand
Product photo editing tends to play a significant role when it comes to building your business brand. Besides, with the competitive day after another marketplace building, the business brand might be challenging without distinctive and functional ways.
In this case, the product image helps us build a business brand with a specific pattern of professional product photo editing. Overall, the unique way someone does his color correction, the cropping style, balance saturation right on your photos matters a lot, and you can typically create a big impact on the marketplace by leading with your trusted and well-created business brand.
3. Recycling the images
This is among the most used advantage of professional photo editing. Someone can effectively reuse his photos by giving them a good Photo retouch service or preferably an image manipulation service. Further, you can also crop, take similar image, and add it in a group of your product images. Besides, many businesses do this in times of promotional offers comes.
4. Increase the sales
Of course, a quality product alongside an ugly image is useless. The effort is in vain, and since the target of any business is making a profit, this can only be achieved through increasing sales. In this case, product photo editing helps increase overall sales of our product because well-edited images tend to create the best impressions.
This means if your images create positive impression right on viewer your viewer becomes a regular client. The buyers expect clean product photo to surely trust the product and as a result this increases your sales.
5. Best social media strategy
Over the past few years, social medial platforms are most used areas when it comes to business. So, the companies should make exceptional strategies for their social media platforms when it comes to growing their business. Besides, product image fuels large platforms may be in Facebook, Youtube, Instagram and other related.
Overall, to eventually earn this positive and beneficial rant in your social medial platform ensure you have professional edited product images. Otherwise, customers may ignore your poorly uploaded product image which in turn loses your attention from potential buyers.
6. The Photo related works becomes simple
Generally, the image-intensive business or e-commerce industry should update well-edited and new images almost every day. This is because many of our business incredibly rely on online images. And to typically keep right market pace on radical changes, you should be a bit faster and unique to others.
In this case, product photo editing may significantly save you because their many professional graphic designers who will do this for you. Also, editing part will become easier for you and this will regularly enhance your business skills as well as give you sooner results.
The benefits of Product Photo retouching services
Attention-grabbing and high-quality images encourages clients to select someone over other related companies with similar product. And this makes photo retouching services an essential part in any communication, branding and marketing activity. Below are top benefits of Photo retouching services in your eCommerce:
1. Professional and polished product images
It may be easy to take and upload raw Photos right on your website but dark and dull ones are less likely to attract clients. In this case, Photo retouching tips makes your images encourage and strike that target your audiences towards making the purchase. Thus, enhancing the color, brightness, and energy of your photos aids in creating a better impression of your product image in the eyes of clients.
2. Enhanced efficiency
For some of us with the same set of product photos, professional photo retouching can process them all through sorting them into specific groups as well as employing the pre-defined editing settings. Besides, this simple tweaking of product photo retouching aids save time which you may use for other related aspects in your e-commerce.
3. Improved brand awareness
Generally, Photo retouching services aids differentiate your specific brand from that of competitors. And with professionals using different image editing techniques and photo editing software, you can eventually give your images a distinct appearance compared to others.
Besides, well-retouched product images establish and create brand recall which makes someone memorable to the targeted audience. Overall, playing unique saturation of your product images aids give you the strong brand signature style as well.
4. Improved business reputation
Individuals tend to eventually associate the quality of many businesses with photos which appear on them. In this case, someone may generate strong trust from customers from displaying genuine and quality photos on all your website platforms. With the help of well product well retouching services, you can turn your product images to authentic, outstanding and professional-looking, which boosts business brand reputation.
5. Expert and high–quality services
Essentially, photo retouching services tend to be carried out by professional photo editors, illustrators, and creative designers. They work together to put their expertise and knowledge to eventually deliver high-quality and attractive images to customers. In addition, Photo retouching services also use paid software and professional use to give you desired results.
6. Better showcase of your product specifications
Based on the recent research by MDG, about 67 clients tend to cite professional and quality of product image being essential when deciding not to buy or buy that specific product. This may mean that many clients depend on products image that gives them back image of that product features. Thus, Photo retouching aids highlight the exact details and dimensions of a specific product to provide customers a clear picture in the decision-making process.
What to consider to eventually landing on right and professional image editing and retouching services?
Of course, there are countless product photo retouching services and editing accessible out there, but you need the best and effective ones. Selecting the right company may make your specific promotional materials appealing and attractive to your targeted audience. Below are top factors you should consider in this case:
1. Portfolio
First, check that company's site, followed by viewing their previous work. Since a company offering photo editing and photo retouching services should have a gallery of an image after and before they were edited, this will genuinely give a glimpse of how their works look with raw images.
2. Process
You need to select a product photo retouching and editing company which offers simple processing of photos. Generally, the procedure should involve more effortless transfer and upload of images right after your specific images.
3. Resources
It will help if you have a dedicated and composed team when dealing with product image retouching and editing. This ensures to get desired and professional results since they use advanced software and tools when editing or retouching your images.
4. Client feedback
In this case, consider asking around your industry or network for more recommendations. Besides, it is simple to operate with photo retouching and photo editing company which get good reviews from individuals you trust.
5. Turnover time
A company which understands the importance of clients' time should be your first priority. Mainly, some of us with busy companies and businesses that might require their product images delivered faster with professionals should consider companies with faster deliveries.
Final verdict
You might be wondering why your friend's business is so active when it comes to increasing sales, brand building, business reputation, etc. Among the answers is that they used professional, clean, well-edited, and retouched products in his e-commerce.
Take these tips and practice them on your business today; the results may incredibly impress you. We hope that the details about Photo editing and retouching shared above will give you a comprehensive understanding of how these services are beneficial in your e-commerce. Good luck