Best Way to Choose Clipping Path Service Company
The eCommerce space is getting more competitive daily, with the need for high-quality images becoming key to every business. For the images to stand out, they will likely require edits. Therefore, finding and working with a professional clipping path service company such as Image Clipping Path India is necessary. As much as clipping paths might seem straightforward, they are tedious. Handing them off to a clipping path service company in any business owner's best decision.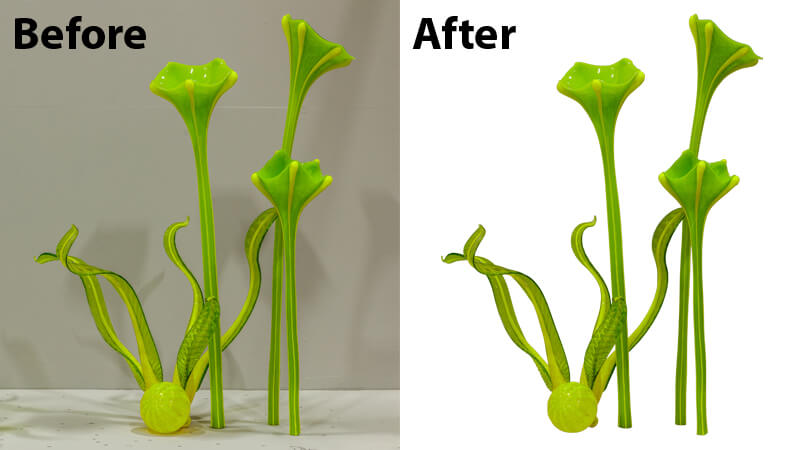 Outsourcing edits to a clipping path service company such as Image Clipping Path India take time-consuming tasks off your plate. It is also a decision that saves you money in the long run. We know that choosing the right service provider is salient for every business, and that's why we have prepared several guidelines to help you choose the best clipping path service company to get your business up and running.
Choosing The Right Clipping Path Service Company
1. Get Recommendations from Your Network
It is always wise to get recommendations from known sources. One of the most effective ways is to ask your network, including friends, colleagues, and information posted on social media platforms like Facebook and Twitter. You can ask them to refer you to any competent clipping path service company if they have already experienced good service before. The chances of getting the best recommendations and a bit of explanation are higher when someone seeks help from familiar faces. It also saves you a lot of time and effort.
2. Consistent Work and Technologies Used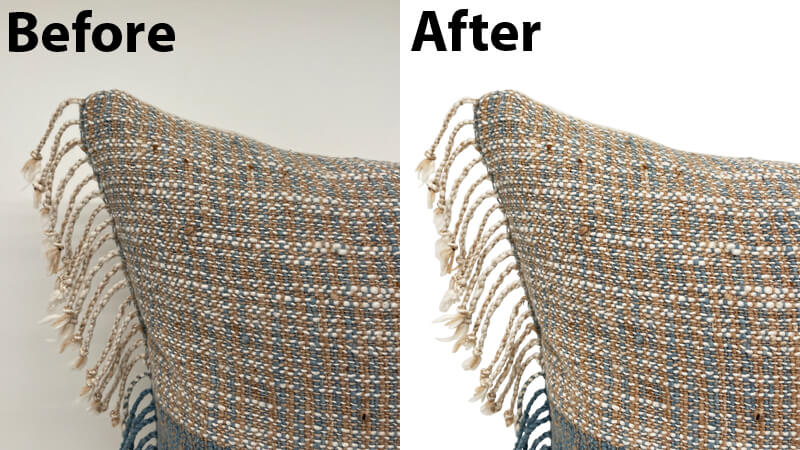 One should opt for a clipping path service company that is consistent. The consistency of the clipping company in its work adds value to your organization's success. Besides consistency, you also want to ensure that the company utilizes modern software. Closely examine their work samples to ensure that their editing looks natural. A company such as Image Clipping Path India is recommendable because it offers a secure FTP server that allows for quick uploading of pictures. It also provides smooth and rough edges by utilizing automatic and hand-drawn clipping path tools.
3 Quality Matters
Business owners should always bear in mind that quality is of utmost importance when it comes to clipping services. While you might have a budget to stick to, you don't want to skimp on quality. Providing your clients with shady pictures only ruins your business' reputation and drives potential clients away. Before hiring any clipping path service company, ask them to show before and after pictures of their products. Also, asking to look at their portfolio increases your chances of getting the best clipping path services. You can also discuss your obligation with local graphic designers, agencies, and photographers to get exactly what you are searching for.
4. Punctuality and Flexibility
Nothing is more crucial than on-time delivery. Companies with flexible timelines for photo editing provide the ideal service. However, business owners should be ready to spend some extra cash during rush hours. Freelancers and business owners need to contact the clipping path service company beforehand if they work at odd hours or under pressing deadlines.
5. Reputation of the Firm
Researching the firm's reputation before hiring their services is something that you must accomplish. Fortunately for you, there are many online resources that you can utilize to get more information about any clipping path service company. Carrying out an extensive investigation of the clipping company will make it easier for you to compare their options for discounts and determine whether they offer excellent subscriptions. Look up the customer review or testimonials page to see what other clients have commented about the services provided by the company. Failure to learn about the company's reputation will land your business into firms that are all talk and no walk.
6. Customer Service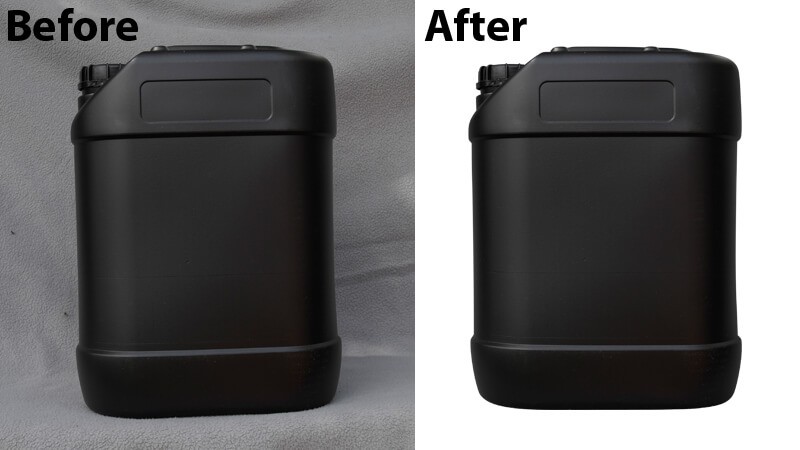 The clipping path service company should have a robust customer care system. Freelancers should see if the company's communication systems, such as email and call, work well. You want to ensure that the service providers can speak in a language you understand, normally in English, so that you can efficiently communicate the objectives of your business. It is also convenient for the provider to be available round the clock for instant assistance. Timely assistance is important, especially if you are stuck and need to return to business immediately.
At Image Clipping Path India we have live chat support available for our customers 24/7. Our support team keeps its hawk eyes on sent emails to ensure they have replied to all queries in less than 40 minutes.
7. Look for a Company Recommended by a Reputable Publication
The internet provides thousands of articles listing the best resources for several services and companies providing those services. Such articles also highlight the best clipping path service companies and photo editing service providers. Therefore, one can choose a company well known in the industry from the list that offers the services and benefits they are searching for. The articles will give you an idea of how good the services are. However, it is up to you to carefully make your selection. It is recommended that one choose a company that has been operational for at least five years and one with a solid reputation in the industry. A company known for hastily responding to situations is more likely to be trustworthy.
8. Consider Free Trial
A free trial is important as it gives you a clear idea about the kind of services you are about to get. If the company has a free trial option for trying out their services, you wouldn't want to miss it. Freelancers can greatly benefit from the free trial option provided by Image Clipping Path India to make an informed decision prior to hiring their services.
9. Affordable Price Range
It is necessary to ensure that the services provided are within your budget and affordable. Image Clipping Path India is a cheap clipping path service provider that charges $0.35 as its starting price. You do not want to hire a company that doesn't want to reveal the actual price of their services because such firms tend to demand an incredibly high amount compared to the actual cost. Always ask for a price structure to know what kind of services are included.
10. Personalization
Clipping path service can be personalized to meet specific business needs. Professional designers working in clipping companies can maximize their software and state of the art gear to make your pictures appear more customized, and they will also set them up to appeal to a good number of clients.
Frequently Asked Questions for Choosing Hand-drawn Clipping Path Service Provider
1. Can I Apply for Free Trial?
Of course! You can send us A Free Trial. Before you confirm working with Image Clipping Path India, you can process several images to check the quality.
2. What Format Will the Final Images Be?
You can get almost any kind of format. We use JPG if you are seeking a clipping path, but we can also send the images in PSD, PNG, or TIFF if you need masking. Generally, the format depends on customer requirements and objectives. You are always free to let us know which format you prefer.
3. What Types of Files do You Accept?
We accept JPG, TIFF, PSD, EPS, and RAW files. However, we highly recommend JPG files if your final requirement is okay with this format. If not, feel free to send us any file that works best for your business.
4. How Long Does it Take for My Job to be Finished?
Time taken for completion depends on the complexity of the project and the presented workload. However, you will be informed of the turnaround time once your order or request for quotation has been received. Just a guideline, you can expect your pictures to be delivered within 24 hours if the image requirement is straightforward and if the quality needed is less than 100. But if the images are complex or bulk, you may have to wait for two to three days.
5. What Happens if I'm Not Happy with a Completed Image?
Thanks to Image Clipping Path India's skilled DTP professionals, customers rarely find problems with delivered pictures. However, if the quality doesn't satisfy you, write us an email, and we will review it immediately and do our best to correct the image on time.
Whatever the product you are selling, you need an advertisement for product photography. Do not underestimate the power of good pictures, as they attract customers to your business. Finding a good and reputable image editing company such as Image Clipping Path India helps you create a simple image. Do background research on the company to ensure they don't compromise with quality and that customer satisfaction is their main asset.
Ensure their graphic designers are highly skilled in operating the latest photoshop equipment and can comfortably work on large batches and meet tight deadlines. The company should also have a reasonable price that easily fits your budget. Their support team should always be ready to respond quickly and solve your problems promptly.