Commercial Photo Editing Services for Photographers & eCommerce
You are probably a person who takes pride in your photographs. You want them to be high quality, but you also want them to be pleasing visually. Isn't it great when people pay attention to the little details that make pictures unique? If you have ever tried to edit your photographs and been unimpressed with the results, it might be time to turn to a commercial photo editing service like Image Clipping Path India.
Reasons Why You Need a Commercial Photo Editing Services?
It can be hard to edit your photos, but it can also be hard to pick which photos you should use and which you should discard. Pictures come in all varieties, and some people want to focus on specific things, while others want to showcase them.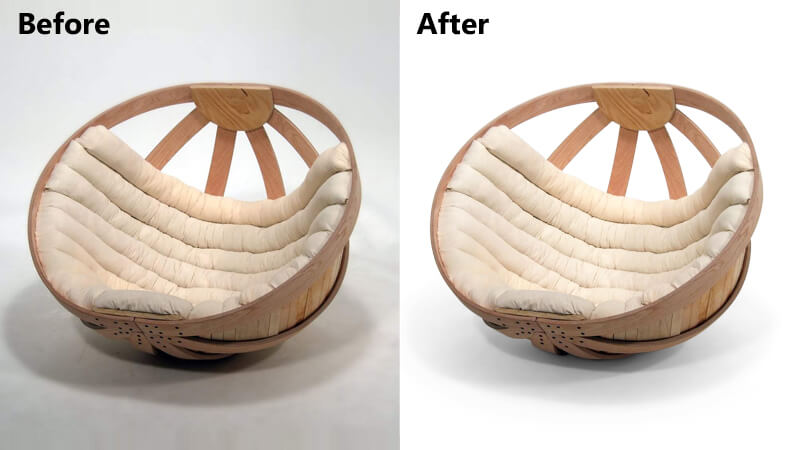 How do you know which ones are right for your business when you have so many choices? A professional photo editing service can help you narrow down the field and get what is needed.
Benefits of Commercial Photo Editing Services
1. Budget Friendly
This can be a big advantage for small business owners. With a commercial photo editing service, you don't have to spend hours searching for just the right photos and editing them yourself. They will take care of the entire process while you get paid at the end. This can be a big advantage for small business owners. With a commercial photo editing service, you don't have to spend hours searching for just the right photos and editing them yourself.
2. Quality
A professional photo editing service will be able to provide great quality in all that they do. You know that a business that edits photos for a living will take the time necessary to get the job done right, unlike someone trying to get it done quickly. This can save you so much time and energy.
3. Experience
When it comes to professional photo editing, you don't want to gamble on someone just starting. They are inexperienced and may make mistakes, but they may not be able to deal with all that is involved in the process. If a professional has been through it all, they will know what needs to be done and can get your business photos exactly the way you want them. A professional photo editing service will be able to provide great quality in all that they do.
4. Time
When you work with a commercial photo editing service, you don't have to worry about how much time it will take to get your photos edited. They can handle the whole process and give you great results in a very timely manner.
5. Simplicity
Working with a professional will simplify your life if you are a busy business owner. You can leave the editing to someone else and focus on running your business while they take care of the rest.
6. Accuracy
A photo editing service can be very accurate when editing your photos. They know what needs to be done and will not make any mistakes or errors.
Key Elements of Great Photos
1. Color
Color is one of the most important and easily recognizable elements in great photographs. When colors are noticeable, they can draw attention and help to give your photos more impact. Also, spotting a color pattern in a photograph can help viewers quickly scan for certain information. Think about the color patterns in your favorite photographs.
2.Size
Whether you are talking about a large landscape or a small close-up, it loses impact and fails to pop out of its environment if the image is too big. If your photo feels cluttered or smothered with too much going on in its surroundings, you'll be very hard-pressed to find things that stand out and impact.
3. Frame
Framing is another element that can make a huge difference in how successful an image will be. The more images in their surroundings, the harder it is to focus on a specific point. Simple cropping can take an ordinary photo and make it something special.
4. Brightness
Brightness is another important element that does draw attention to certain elements of a photo. Take a look at the difference between a bright and dark photograph. The brightness of the bright photo draws your eye to the eyes of the person in it and draws you in as well. In a dark photo, the brightness of the shadows draws your eye to the eyes of the child.
5. Depth
Depth is a great element that helps to give your photographs more impact. When you have a whole image in front of you, and you have something to focus on within it, it draws your eyes and encourages you to scroll down for more. Try placing objects near the edge of a photo for greater depth.
Commercial Photo Editing Services Offered Image Clipping Path India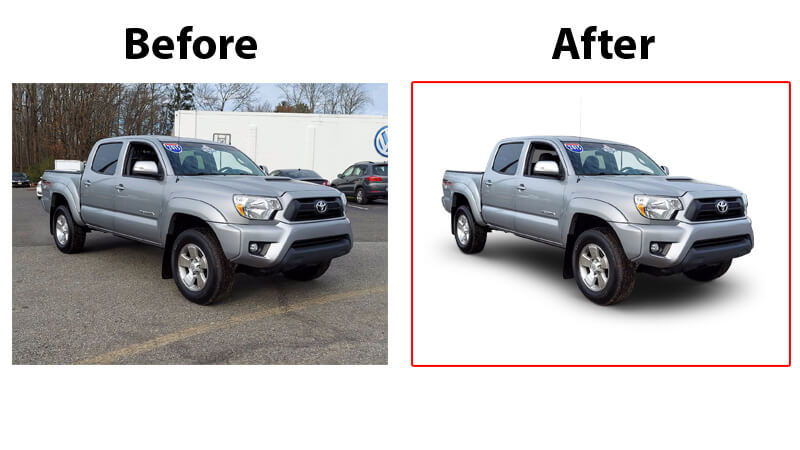 Companies such as Image Clipping Path India and others offer the following Photo Editing Services:
1. Clipping Path Service
A photomontage is a method of creating an image by joining several photographs into one. Most images that use Photomontage techniques include backgrounds and other objects, with models added to the photo. This is done to improve the photo, make it look realistic, or give it a particular theme and emotional tone.
Image Clipping Path India provides precise clipping path service for any image editing job you may have, such as retouching, removing unwanted objects, or masking challenging edges.
2. Image Masking Service
A mask is a specific type of shape or pattern used to cover an area of a layer within an image. It is used to block the visibility of parts of the image that you wish to remain hidden.
3. Image Color Correction Service
Color correction or color changing is how footage and photos are adjusted to obtain a specific look, feel, and mood. Color correction is deliberately used for aesthetic effect.
4. Ghost Mannequin Service
A Ghost Mannequin is an image background used to create an illusion, such as when adding a person to a wall of mannequins.
5. Image Retouching Service
Photoshopping is the industry term for image retouching using Adobe Photoshop or other computer software. It can also describe any type of photo manipulation done with software and includes the use of composition, color, and lighting.
6. Shadow Creation Service
A shadow is a dark area that touches something. The image processing process that creates shadows is called Shadow Creation.
7. Image Background Erasing Service
Background Erasing is removing the background of an image to reveal only the foreground objects. It is a computer-based retouching used to enhance photographs, especially those taken against a plain background. Background Erasing in Photoshop can be accomplished by using content-aware fill when the original image has a contrast between subject and background.
8. Vector Conversion
Vector conversion or vectorization is converting a bitmap image into vector graphics. It is often used to refer to creating an image or raster art in a vector format, especially when that process is automated.
9. Photo Restoration Service
Restoration work is done on damaged or deteriorated material. It aims to restore it to its original state, preserving the materials' integrity and authenticity while keeping damage and repainting to a minimum.
Commercial Photo Editing Services Process
1. Client Request a quote for the images that need to be edited:
The client requests a quote for the images they need to be edited. Image Clipping Path India provides a free quote, and the client can decide whether he wants to go ahead with the job or not.
2. Client Sends you the images:
After the client approves the quote, they send their images via email or an online transfer service.
3. Receive an email with your quote in 45 minutes or less:
After receiving the images, Image Clipping Path India will provide you with a free quote either by email or online transfer service. If the client agrees with the job and quotes, then start the editing.
4. Begin working on images:
After Image Clipping Path India does the processing, the client will get an invoice in 24 hours or less of processing. This allows time to inspect the work and give feedback before processing payment.
5. Client receives edited images within hours
Once the client okay's the work, the client can receive it within 6 hours of editing. Once they receive the edited images, they will see what job was done and how it was done.
Conclusion
Photoshop changed the way we work as professional photographers, retouchers, and artists. While digital photography allows for an incredible amount of freedom and ease of use, it is sometimes difficult to achieve the exact results that we want without advanced photo editing skills. Photoshop provided us with a powerful tool to develop our images, shape our ideas, build better photos and grow as photographers.
With all said, a company that provides professional photo editing services can be a great thing. It can revolutionize your business and help you to achieve better results. If you don't have the time or knowledge to do it yourself, outsourcing photo editing is a great option. Getting your photos edited by professional photo editing services will give you a lot of benefits. You don't have to worry about mistakes or errors because your pictures will look just like you want them to look. You will also save a lot of time and energy, which you can use to do other things.